This is how the governments in the USA gave themselves unlimited power:

The governments of the United States have no semblance of comparison with the intent of the original constitution. An immense lot of jumping through hoops had to take place to give them their unlimited status over "we, the people". Presently, the people have no status and the fictions of incorporation have it all. The traitors used the Civil War (a deliberately started war that gave them the first magic hoop to jump through that set the stage for all the other hoops to be made possible). Through the "North" winning this war it gave the North the opportunity to insert the 14th amendment into the constitution that set the Negro slaves free from individual ownership.

All good and well, but in the introductory phrase it included a statement that defined citizenship by making every human soul subject to the laws of the United States, reversing the entire intent of the original constitution by enslaving all human souls within its boundaries; ripping the people's liberty from the constitution and transferring this liberty to government itself. This makes the constitution based on the liberty of the people entirely dead! We have no more rights and protection from governments' tyranny; so after 35 years of the ongoing proposal stage of this amendment, it was adopted into the constitution by 2/3 of the traitorous senatorial legislative bodies of the states in the year 1903. In doing so, a hell of a lot of money exchanged hands to get it accomplished.

The secret one-party government party just keep enacting more and more enslaving legislation, It is just like the 1st and 2nd world wars. the people fight and the governments just act as if a real war is going on. They think, and they were right until presently, that we are all stupid and cannot see what is going on behind the screen. We cannot trust government; and jus be cause we believe we put them in their official positions, we cannot continue to allow government to proceed this way any longer. Retaliation is in order -- right now. The New York Brooklyn Bridge protest is just one small example. this must within weeks become the norm of the land and all elected officials and permanently placed employee managements officials must be thrown from their jobs. Their retaliation is swift and strong; the quicker we kill their power structure the quicker we can all go back to normal, but if we hesitate and linger we are going to suffer big time. So leaders lead and get going immediately! But, also, remember that god / Jehovah / serpent made them do it because by themselves they are capable of nothing. That does not mean that our righteous god does not want us to set wrongful things straight, never mind all the dead bodies (read the old testament bible -- untold many were ordered dead by him).

This should be the job of the military because our country has been wrested from our constitutional mandates and re-establishing order by constitutional principles must be re-established, but our armed forces are tight had and foot to government because the top officials in the military are part of the O. W.O. / freemasonry clique; our state, we must depend on our national guards. the armed forces personnel should immediate leave their jobs and join the resistance.

Not ever in history has a proposal retained its standing for so long. It is treason of the most immense proportion and intent. A proposal has only standing for one year or less; if it fails adoption during this period the entire issue is dead. 13 Years after the adoption of the 14th amendment (and in between the 15th amendment was adopted declaring our precious republic to be reduced to a democracy) the 16th amendment was adopted. It was the final blow to our legal rights. The 16th amendment made the people subject to a forced and government-empowered income tax. This is not our government anymore but a set of hoodlums that terrorizes our people by making us believe it is still legitimate by continuing to honor the constitution in the minds of our school children and so keep this crime gang in operation. The next important part of our enslavement was the fact that people, against their will, were forced into military service and to be made liable to the severe terrors of war on a scale never encountered before in war. The worst part was that these wars were planned among the nations' OWO leaders – these were deliberately planned wars to further the plans of the One World Order conspirators. All the US governments' departments colluded to implement laws that served the government the best to be in total control over the people and their land-holdings while making the incorporated land-owners believe they got a good deal by incorporating their businesses.

The devious laws of incorporation secured to government the power of standing in the courts of law by incorporating the government branches in federal court and all the state courts (which these institutions did not have before). This was done by the laws of incorporation giving fictitious entities equal right under the now entirely defunct constitution and standing in the courts. Having pushed this law into adoption in the late 1880's, the law that changes our form of government from a republic into a democracy was instituted before 16th amendment. It was followed by the federal laws of taxation of private and incorporated entities. Next the Federal Reserve Bank (established in the first half of the second decade of the 20th century) deliberately caused the big economic crash of the late 1920th. This caused so much hardship the world-over that congress and the President cooked up the New Deal with the introduction of Social Security laws giving all people the Social security number -- which number was indispensible for taxing the people separately and individually.

Then, government worked overtime to get a computer program going to operate on the newly developed computer that bound every issued social security# into this individual taxation program. The governments of the United States had already incorporated itself through, the now pretty commonly used laws of incorporation by business, industry and banking, to obtain "standing" in the court systems of the land and so all the states, counties and cities were also able to tax the people individually by copying the federal governments' own taxing program after they had themselves incorporated to obtain standing in court. This way, they were also able to force citizens and corporations into paying the taxes they demanded. Through forcing non-tax-paying objectors and corporations into court by claiming that these supposed tax-payers had violated the incredibly insane and utterly un-understandable Internal Revenue Code, title 26, people were forced as felons into the jails. The states', counties and cities' now created their own taxing programs so that these could enforce their tax codes. And that is how innumerable people have been brought into court by the governments of the land and were incarcerated and fined for disobeying the phony internal revenue code laws and the states' counties' and cities own codes of tax laws.

These irresistible Government powers had, then, still no means to start collecting the tax and these were helpless to start collecting without the population going berserk. President Roosevelt was literally itching to enter the already ongoing wars between Germany, the European nations and Japan who was conquering and terrorizing many Asian countries. Helpless to start collecting taxes "legitimately" because the American people refused to go to war the OWO conspiracy decided for Japan to bomb Pearl Harbor in the Pacific Islands; just after the Japanese ambassador offered President Roosevelt a declaration of war. The people were outraged by Japan's audacity that they were enthusiastic when the president accepted the Japanese challenge.

The collective actions of congress and president Roosevelt spoke clearer than words could. The second world war and the taxes being collected since then are conspirative, criminal acts against the people of America; and truly -- unforgivable!

Then, while the war just started for America congress adopted the law creating the first voluntary tax called the Victory Tax which was passed as a two-year tax plan to "win" the war and the tax would then expire. But the IRS continued happily to collect the tax after the war was won and after this 2-year empowered tax had expired. The government, through the IRS based their post-war taxing action then on the 16th amendment taxation power while they still called the tax a "voluntary tax" to confuse and hone the later descended American people of how this tax got to be called "voluntary". And, indeed, today no one has any idea at all why it is called voluntary.

As you can see the utterly defunct and unlimited power of US government is based on nothing but hocus-pocus and a lot of deceit and threats to life, happiness and with threats of imprisonment. You can see clearly how criminal the government operated to get to its present power and to force viciously inappropriate taxes that were solely planned to illegally plunder the American people in order to continue the extremely expensive plans of the One World Order Conspiracy, that all together, already has killed some 200,000,000 people, to make this vicious United Nations possible. This present government system is utterly invalid and we must declare war on this fictitious manner of enslavement of the people immediately.

The US government is riddled with the worst sort of criminals that uses every vile tactic to rive the people of the world insane with fear of war, mayhem and as much destruction as possible. and these people guilty of the worst kind of conspiracy, violence without a NY-second about committing ever more violent crimes, betrayal and insincerity is now the major player in the United Nations driving the world into ever deeper sorts of slavery. Are you all serious in allowing these worst kinds of bandits to run our world society into the ground.

Even worse, I now understand Revelation's statement in the bible about the people having the mark of the beast in their hand or inscribed in their foreheads. The three sixes of the beast could just as well have been 111 or 777. It describes the beast as consisting of three equal parts (legislative, executive and judiciary). It is clearly a conspiracy and an illegal collusion between the three departments of government -- not only for federal government but for every state, county and city government as well. Government, now, is one entity of power and control – a supposedly honorable government according to the (default) constitution which is now not our friend but our worst enemy. Therefore, the number of the beast (government) in the brain and hand of the people is the social security #, about which I have much to say further down herein. This beast now stands before the altar of every church because before any worship can commence the rights and power of this default government must first be acknowledged by accepting its tax-free status for gifts to it and from it.

The people of the world have been dispossessed

We have all entered slavery. Like the Russian Czar, the American people have been dispossessed and turned into helpless subjects -- and all that through a few phony legal steps. Thanks a lot you military leaders! Your service has not been to the people but to the very few scumbags of the conspiracy! Hurray for liberty! Ha-ha We-all deserve it. James Madison even warned us that it was not likely we were going to keep our republic and our liberty. What fools the people will always be.

Now the thing is: these scumbags believe they own us and the country, and we are either tenants or trespassers. They consider us trespassers if we do not do as they tell us or refuse to pay the rent/taxes. Thus we can be legally removed from our possessions and thus they can get rid of us legally by killing us. Carol has been keeping exceedingly careful track on the articles she found on ingredients research of the vaccination against covid19 and she is utterly convinced the vaccine kills and is able to sterilize young people. So, that is my stand on that, also! The devil always disguises itself as an angel of light. Incorporated government is that devil.

They can now do as they see fit, including sending viruses into the world, forcing us to be vaccinated, etc. and killing us in any other way. Maybe in the future to be vaccinated will safe you and those not vaccinated will die. I have no idea about that, only that I know it is evil to an exponential degree. We, people, were made to share the world by god; not to be enslaved through it. So trust in spirit, physical reality is a phony reality which will come to a stop. You can now see why evil can only be practiced in a phony / non-existing spirit that I call negative spirit because physical reality is a non-real reality. Physical reality is a spiritually devised program to teach us the full aspects of evil without it being able to invade the spirit of truth -- positive spirit. If you are a phony, your place will forever be in this phony reality through trillions of reincarnations without escape from it.

You can trust no one but Jesus, god of paradise lost. He will overcome! With all these things being foretold in Revelation (the last book in the Christian bible) are you still not believing that this is the end of time coming up as foretold in this bible?

Does anyone still doubt that Jesus lived and still exists? He is our true god while Jehovah, the serpent, is god of this physical reality through the device of deceit. Our present government system was foretold 2000 years ago by John, a disciple of Jesus.

Presently all our governments from the city, county, state, federal and UN are incorporated leaving fiction in control of all the lands and, in fact, of the world in more ways than one, leaving us people only as tenants on the land that god once handed to the people only. We lost everything to fiction that god gave to us as real organic entities. See, fiction owns all the lands several times over, and we, people, are paying rent to the fictional corporations. The fictitious entities do not want us to know that we are paying rent; so they call it taxes, like property tax, use tax, whatever tax they call it, but we are paying rent to the fictional corporations calling themselves governments. This is now happening all over the world. The people have been dispossessed because we are subject so we are slaves as well! That is what is happening! We are now going to pay an international tax – that is what Biden and his treasurer are now proposing to the UN assembly. This may be the new order, but it is a god-forsaken order -- and I am glad I am not one of the free owners of it all. Instead, the true value for us is about knowing the evil and understanding the ways of it -- for many to suffer through it -- but without being an active part of it all. That is why we must learn about evil in a spiritual fiction that can and must be shut off, otherwise reality would be certainly invaded with it also. It does not mean that one or more people devising and executing this bizarre system cannot be redeemed. It seems to me that these guys know exactly how ingenious and bizarre their working plan really is. All that can be said is that it is god's work and for all of us to accept it and be in awe of it.

We must take heart in this, because God foretold these things from occurring in the end times. We are now absolutely sure he exists and that proof gives us his blessings and a help to be redeemed, not just saved. All things work together for good and only god can arrange time and occurrences like that. We, now, do not have faith anymore but surety. This means we actually in his company. The book of Revelation was written to come true solely to let us know that he exists. None has an excuse left to deny god's existence.

And here is the story how we were spiritually dispossessed. Basically the same kind of story, based on an original lie.

How the transformation from physical awareness to the spiritual awareness takes place

and visa versa.

Jesus said that he had overcome the world. What exactly does that mean? It is a multi-factual statement. Before his ministry, the world was in complete darkness (absence of truth). He said that you do not put a light under a basket in the darkness, but you let it shine freely. That light was the spirit in Jesus. He brought to light the difference of tradition and interpretation of the scriptures and accused those guilty harshly. He said that a bit of yeast will corrupt the whole batch (of Flour) and called the religious authorities hypocrites that loaded the people up with physical (traditional) burdens and who defiled spiritual doctrine.

Thus he set his believers free from the yoke of "supposed" authority. He also made clear who the god was they adored and supposedly obeyed versus the real spiritual god and father of the spirit in Jesus. Jesus called himself just son of man (in the flesh) but when he talked about the true god (in contra-distinction to Jehovah) he called himself a son of God (because he called that god "father"). He reemphasized the importance of Genesis chapters 2 and 3 by mentioning the contents of these in quotes, etc. For example, in the latter part of John 8 he specified who he and his father were in comparison to whom the religious authorities referred to their father; and finally he stated in John 17 verses 25 and 26 who the true god was. It is a god that nobody so far has ever seen or knew about but that he had, just then, revealed HIM (the true god and Father) to "you" -- his 12 disciples. In John 17, verse 3 Jesus, as man, also identified what eternal life is; "Eternal Life is to know you, the true god (versus the false god, Jehovah), and to know (the spirit in) Jesus, whom you sent (into the realms of fiction / universe). I have shown your glory (glory of true reality) on earth (the phony reality / fiction).

The way I see souls is like cells in Adam's

and woman's body -- in the amount similar to the amount of biological cells in our human bodies. When Adam and Woman and we-all as cells in our spiritual bodies believed the lie and ate the fruit, we fell as soul-entities in Adam and Woman into many-many individual cell entities into a comatose state which the serpent used to start his program physical nature in us all, including all souls already trapped in innumerable many sections way deeper in trap-net that is the physical universe.

This is, thus, what comes up: Jehovah/serpent is the liar and murderer from the beginning and the god of the Israelites – Jehovah (because Adam and Woman listened to the liar (the serpent) and they saw him as the truth-sayer). Later, the spirit in Jesus came into this physical, fictitious reality / world around the year 0 to teach, gather and salvage what he could of the dead / comatose souls in the realm of death (let the dead bury their dead . . ., which is also a saying of Jesus). I, in this website and in my books, have revealed the truth about spirit. So he has already allowed us to judge ourselves by giving us the truth and so all is again in Jehovah's hands. Believe it, Jehovah's task is to reveal good through the evil we experience – so he is not bad in a spiritual sense. The believers in Jehovah (as the true and only god and believers of Jesus as his son who has saved many through his blood) will be saved in a section of the spiritual trap-net section of this Age (physical reality) for another run as souls in the first section of the trap-net in the next Age -- however, those believing in evolution or more precisely, who do not believe a god exists at all go to the next lower section deeper in the trap-net and those who understand why Jesus really came to physical reality will be redeemed to positive spirit (a higher realm of true spirit than paradise) as understanding and repentant souls. Jehovah remains fully in charge in this age of physical reality. Jesus said "love others like you love yourself". Thus: We are all full of error, evil and sin; do not hate people just because you now believe to be good and/or saved. In the end everything is up to spirit and we do not know who spirit chooses to be redeemed, saved or condemned. This first section is the truth about the essence of GOOD AND EVIL When you know the truth as to what is taking place in physical reality and why and how it is related to evil, you have outgrown the need of the bible and the need of reincarnation. To be eligible for redemption into spirit, then, you must have been, in one of the last stages of this age cycle, the devil incarnate or fully understand what it is like to be devil incarnate -- only then can your soul know what GOOD really is. That is why we must learn it in a spiritual, virtual reality. The characteristic of good is extremely hard be or understand. About reincarnation: children, in most cases, are present expressions of the souls of their fore-parents.

I can prove that we are in a virtual reality because in this life we are never without being under the influence of thousands of lies parading as truth, many of which people really believe (for example, all Americans believe that they are subject to government and must be forced against their will to pay taxes and be forced to fight wars government(s) creates) -- and such lies believed always harm you. Therefore, there is no doubt that the serpent is Jehovah and a liar and that physical reality is a mere virtual reality. Everything in the physical universe is underwritten by the gods; and it is all spiritual fiction! So, yes – physical reality is non-existent in true reality.

One cannot only begin to understand good unless one acted to the extreme of evil upon others and also suffered intensely of the extreme evils as were done to us al by others on earth in our many reincarnations. So, the three sections of spirit are "zero" spirit – paradise, negative spirit, a spiritual fiction / physical reality and positive spirit / a realm without evil

- thus making reincarnation a fact in physical reality and god / true reality a realm without blemish of lies and force. This article is repeated below in similar wording for your edification.

Those choosing for themselves physical reality are stuck with it for seemingly forever. Not only do they go through all the stages, species, races and so on but through all the material stages of physical reality as well. Not only that but physical reality is described in the bible as the lake of fire. the very first stage of this fire is the process of digestion. Can you imagine being a chicken, a pig and beef on the hooves for about a million of times and never make as such for any longer than 10 months and then go through the slaughter house that many times. The book of Daniel tells of this prophesy. The king Belteshazzar had a dream and only Daniel could tell the dream and explain it. The prophesy tells that this king will be tied to a tree stump (-- his previous empire when he was still king) and will eat grass for seven yea

r

s (Daniel chapter 4); so, I tell you, you heathen Free Masons, get out of her and embrace the true god and his true son Jesus. All souls reincarnate (recycle so to speak) and when not imbued with spiritual truth, will go through the entire spectrum of organic life, and inorganic substance until the state of black hole mass is reached, where you will, almost forever, be thereafter feeling as soul the scorching heat and pressure without any volume of your own. As a matter of fact, if you believe you are a human being, then you have been in a soul state of believing to have been universal black hole mass for about a billion years or so. Black hole mass is the soul state of paradisiacal dust from which god created both Adam and Woman. Any one or anything existing in physical reality consists of one or more particle of dust in paradise. Humans are assigned a particle of the dust from the spiritual bodies of Adam or Woman -- and that is the way it is!

Animal minds are entirely differently arranged from the human mind.

They can still remember things about thir human lives but their physical features have been stumped into hooves where their finger bones are stuck. they cannot communicate so that they are utterly isolated. they can see they are being led to the slaughter area but are unable to escape because their human captors are a million times more agile and cunning, so they must allow their murder in anguish that cannot be expressed.

And this, folks, always with the secure knowledge as animals that you made the worst mistake while being human. As animals, trees, etc., you will always have in your mind the stupidity of having believed as human that the universe developed without spiritual intervention. Being digested is acid fire! Hell could not be hell if the condemned did not remember in all their incarnations that they goofed as humans while they had the chance to accept spirit as inevitable for physical creation. I am really glad that you are you and I am I.

Why Did Paradise Contain the Tree of Life

?

About the Tree of Life, the story, of course, is that if Adam and Woman did not listen to the serpent after being approached by it and ignored him, they are eligible to partake / enter the Tree of Life, but first they have to withstand the tempting by the serpent. The Tree of Life will not produce its fruit until Adam and Woman have resisted the temptation of the Tree of the Knowledge of Good and Evil. Woman said that they (Adam and Woman) could eat fruit from all trees but the one the serpent occupied in the center of paradise. So, why did the couple not eat from that tree of life? Because it bore no fruit. This may mean, also, that the tree was pulled up from the soil when the couple fell to the serpent's temptation. Jesus even said so; if a tree does not produce fruit, pull it from the soil, but the gardener may suggest that by giving it more attention it may still produce; however Jesus killed the fig tree because he cold find not bone fig on it. See, the only free will we have had, so far, was only in paradise because we were not yet subject to the serpent's temptation. Our free will choice hinged on the serpent's actual temptation and our response to it. Here on earth it seems we have free will but, in fact, we are bound to a virtual reality program that makes it seem we have free will, but we do not. Physical (virtual) reality is a spiritual teaching and culling program through which we seemingly judge our selves by the choices we prefer for our life because it is still a part of the decision we made in paradise.

God/Jesus said to the serpent in Genesis 3 verse: "... ... and dust shall you eat all the days of your life." and in verse 19 god said: ... ... for dust you are and to dust you shall return." Our comatose souls represent dust because we have lost awareness in paradise like before we were made we, also, had not awareness. So the serpent was given charge of us and thus he produced through our comatose souls physical awareness, an awareness he, alone is responsible for, because he is crawling in the dust we have become through believing a lie and for eating that deadly fruit, and thus he set up a fictional reality that represent the serpent acting on the dust we are -- he is the only one acting and we, souls, are dreaming the dream he is playing through us all. The dust in paradise is nothing but souls dreaming they are physical black hole mass. God / Jesus cleared their mind and recreated new Adam and Woman from it -- so their new beings consist of again awakened dreaming souls. There is an enormous amount f this dust in paradise.

There is absolutely nothing in the affairs of the world that Jehovah/serpent is not responsible for. He is teaching us GOOD & Evil!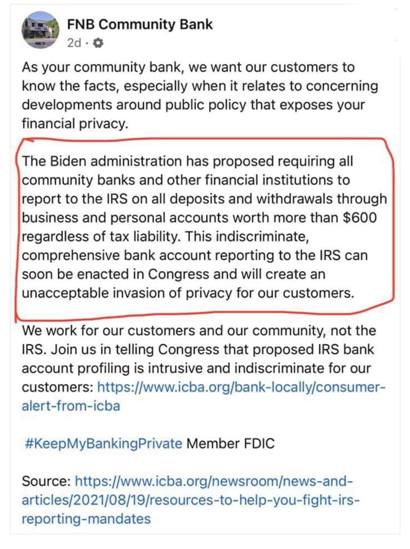 The above notice from this bank shows that we are slaves. We have been dispossessed by the 14th and 16th amendments – And after all the governments had incorporated themselves they have acquired standing in the courts of the land as if they were real persons like you and I. But since we are now mere subjects we are not humans any more but objects that government can do with what it wants, This incorporation gives these governments their immense enslaving and punishing power. That is why the book of Revelation calls this consortium of governments the awful horror. Because incorporation gives them, together with the power to legislate, execute and judge, their ultimate power over us and they can dictate whatever they want on us, once free people. It is again like it was for the Israelites in Egypt . They were invited with open arms by the Pharaoh, but later his son disliked the Israelites and enslaved them thoroughly. We created a well designed government on Christian principles but elected officials placed in office on trust dreamed up a plan to enslave us which started to divide the nation between north and south and the civil war, eventually lost by the south, it was a pre-planned war and a pre-planned loss. to give government the first step in their insidious plan by defining US citizenship as a subjected entity of federal government in the 14th amendment. All the rest of the steps of the vicious plan are now in place and government can do with this nation and with us as the pretty well please because the majority of "citizens" in the US are cowards and voting women, dividing the nation along ideological platforms. We have been reduced to helpless cowardly slaves. Government, now has the power of a (soulless) despot king -- the worst situation possible on earth! Especially, the entire incorporated commercial entity world exists like, helpless and vulnerable, trained dogs at the whim of this awful horror.
Sue United States government
-- better yet; kill elected officials until they give back our liberty
I am convinced that some of you well-informed patriots should start a class-action suit against government, stating that the law of incorporation must be repealed or rewritten to add that incorporated entities cannot ever own real property (they are incorporated just to do the stated business entered on their application for incorporation request; and that US government and the state governments must be prohibited from ever incorporating itself / themselves to gain standing in court to legally infringe on the free people in any way or manner possible when no laws are broken.
Incorporated entities must decide their differences in a court of arbitration -- they cannot rely on the constitution but can use the constitution as a guide line, but the proceedings can not be entered into the court system, and cannot be used to set precedence.
Taxes are a proof of our subjection; and now you will accept a world tax!? Governments are loved by the fictions -- governments.
Do not love your governments and do not support them -- hate the soulless bastards with all your heart!
Also the 16th amendment must be repealed, and the 14th amendment must be rewritten to state that American-born people and naturalized immigrants cannot be forced to pay direct taxes to any one state, and federal government and the United Nations or try to power over the always free people. "Free people" meaning that government cannot infringe in any legal activity of the organically born entities and naturalized immigrants in the land. If we do not do so we will have lost our liberty forever.
One reason the drug problem does not go away is that, maybe, the major drug cartels may pay the legislatures regularly under the table to keep laws against drug in place. The reason being is that as long as narcotic drugs remain illegal the drug prices remain highly inflated, causing much greater profits at less production margins the keep the drug-business highly profitable. Maybe, Biden wants the Banks to let the IRS investigate sums in excess of $600 to be reported to the IRS. This information may give cause for Biden to keep records on the under-the-table extra income of legislators to bind them to himself as the head of the FBI, late Mr. Hoover also did keep track of officials that could have power to replace him.
There is nothing the incorporated commercial world can do but obey the soulless god that created them and through them government dictates its will on us. Clearly making the commercial and religious incorporated environment as what is described in the book of Revelation in the bible Babylon. Revelation asks the business people to come out of her. Make your faith based on your personal experience rather than be part of a mass-delusion; and Revelation tells business people to renounce their incorporated status and place their faith and fate in god. God placed us at this time in this horrendous situation to test our faith to whether we will trust in him or remain loyal to dictates of the awful horror. Do not take this lightly!!
This is the time and for us to have the determination that while we have a secure faith in the reality of god and Jesus as I have proven herein that god exists to do business under the god's "0"0 liability provision that comes with a true and steady faith in him. Step away from the awful horror's term of legal limited liability. What I say is true but your faith must be as strong and courageous as to match this faith with the trust we have in him and abandon doing business under the awful horror. This ho4rror god allowed for you to show your faith in him; and expect reward beyond compare when you are done here on earth. God, only, can give eternal reward -- Count on that!
Trust in god without limitation -- distrust worldly and religious authority!
When government has become a tyrant it is our duty to resist (and it definitely is),
do not ride piggy-back on the courage of active resistors. Do your own little part!
It is the time that the spiritual battle lines are drawn -- Positive spirit versus negative spirit
Negative spirit is fiction à Reality based on lies, deceit and deception!
We are, again, living in feudal times but on a much larger and intensified scale. Whoever owns these corporations called governments own us all! Not only that -- -- The Federal Reserve Bank is a trust, not a corporation and the beneficiaries of the trust are the ones that are free, no one else. The laws of incorporation are against the Ten Commandments of Jehovah; that is why the Ten Commandments have been removed from the court houses in America. Government does not accept a god over itself. Corporations stole our liberty, our lands, forced us to be slaves, gave themselves equal standing in court and separated the people from their god and Jesus-- that is the worst crime in god's eyes of which they are guilty. Corporations have no soul, yet, instead of god, direct all our actions. Believe me, if you go to church these days you are not honoring god, but some incredible set of rich criminals that have dispossessed you. A story in the bible tells of an ancient king who conquered another nation; he did not know what to do with the conquered people, so, as slaves he forced them to pay 20% tax to show them they were his property, So, if you pay more than 20% tax you are known to the governing authorities as slaves and you have a corporate, soulless owner. You are owned, like cattle, by a corporation. And just like cattle they have sent, under severe duress, your fathers and forefathers to prearranged wars where they were slaughtered by the millions, simply for their own secret private purposes of arriving at a ONE World Order institution -- now called United Nations, which head quarters these criminals erected, with your stolen money, in New York City and have, and maybe still, use your money to fund its operations. And all this with the best help the news media gave these conspirators who have thus been also your evil enemies. It is a system of perverted government officials who drag honest, courageous heroes into court and reduce them to felons who cannot find work after they are released from jail while the news media are just too happy to report the court proceedings and let the communities know which other man or woman has just been dragged through the mud by the governing authorities without even hinting at the criminality of all the governing authorities in this foul land. Oh well, it is all for a good spiritual cause!
"Trust" institutions operate outside law; trust rules govern the trust organization from within. They are created as private contracts and only when the trust management violates other civic rules or laws the courts cannot rule over these trusts. The World Bank, also, is a trust and is managed to have beneficiaries. These beneficiary people are also beneficiaries of the trust of the Federal Reserve Board. So, what are we, slaves, going to do about it? Yes, government can tell us to poison the land by spraying oil on it or tell us to destroy the crops. These trusts believe they own the lands and us. So, how about repenting of all your sins and begging god to restore liberty. This, even, is something the Muslims are not aware of, because it has been given to those who respect Jehovah through Jesus, as the people should. Do these trusts own the lands and our currency system? They think so, but that is illegal / nonsensical hogwash. We are again at the origin of culture. Those who win the war owns everything -- all we people have to do is wipe these bastards out. They have unlimited funds and funds will buy the lackluster among us, but as a group of people in the world we out-man them by a 10000:1. All it takes is putting matters to the sword, and they will relent -- but then again -- evil, like Kudzu, will always have some more hidden buds and hidden entities at work to start the evil all over again. Evil is always practiced by slime-balls and they will find ways to succeed again and again because they are masters of deceit. In the end, we must rely on spirit, but spirit wants us to know and understand evil. This means that life on earth is wearing on our souls and for some to beyond bearable conditions.
If you have watched Star Gate (available on Netflix) you have seen the Gaould kings gather in a space ship to discuss the dividing of the galactic realms among them -- that is what these managers and the beneficiaries of the trusts are doing on earth. The One World Order through the United Nations are establishing boundaries of their respective realms and try to keep the peace for themselves -- the rest of us are considered cattle or something even less. All the world's enforcement agencies work for the beneficiaries of these trusts. I wonder, when the chiefs of staff of the armed forces are reading this, will they continue to be loyal to these reprobates or will they-all, including the armies of the world also, come to the aid of the people.
No wonder this age must come to an end. God's measure is full. His patience, so to speak, has come to an end. And folks, this is also happening billions upon billions of times throughout the galaxies of the universe in worlds of other solar systems -- because this program of physical reality is the only possible program that produces perfect sons of god. The present system of incorporated government promotes nothing at all of what the purpose is of redemption. Jesus mentioned that he had another flock to attend to. This other flock is not from this world but from another solar system with humans just like us, probably from this same galaxy, the Milky Way. It cannot ever be from this world we live in. So, the Mormons / The Latter Day Saints are wrong, and the souls for Adam and Woman come from another area in zero reality and created by our same god / the spirit in Jesus. (also explained herein). If, in spirit, one would indicate on a map of the universe in red all the inhabited solar systems in the galaxies, the galaxies would appear almost entirely red.
We have now revealed, officially, this entity called the awful Horror that stand before the altar. It is the most evilest thing that revelations tells is happening now. This tells us also, This the end of time because it is evil revealed in its nakedness, and it involves the collectively as part of it. So repent and seek redemption over being saved. It is what Jesus really wants from you! Hans van Krieken; 9-6-2021
Well before the Lincoln administration US government has done nothing to really help the people, but if federal government has done so it was done to enlarge its power over the people exponentially. It, and all elected and appointed officials and employed department heads also included, is without doubt and without exception, guilty to deliberately enslave the American people and the people of the world.

This was foretold us some 2000 years ago. God exists and only according to the Christian understanding of him corrected by my declaration of god "Jehovah" as the serpent in paradise who gained jurisdiction over us through telling us a lie about the function of the tree of the Knowledge of Good and Evil. (I have a book about it called Nested Betrayals, available from www.smashwords.com search in there for Hans van Krieken). If you-all do not take back your constitution and your dignity as Christians all is lost forever -- you have lost your standing as Christ believers before Jesus Christ because you have spurned him by continuing to vote criminals into official office. Even Jesus cannot hear or recognize you and your church because of the evil veil of fiction you have willingly placed between Him and yourself as a church and as individuals. You are now cursed not only by god but by your savior as well. Therefore, repent and remove yourselves from her, "the harlot" – US government!

The spirit behind what I say here is god's word in Deuteronomy 29 (more about this below) because of the duration of the conspiracy it has clearly god's hand in it.

The nations of the entire world have now adopted this phony form of default American constitution and by the nations now also having formed themselves into one organ called the United Nations (also three independent department of one entity) the beast is worldwide and it has supplanted god as supreme ruler in the minds of mankind. Believe this, folks, it is all according to God's plan for us or he would not have placed it in Revelations of the Bible. After all, it is one of Jesus' apostles who wrote down the book of Revelations. Thus there is no other god and no other gospel than the Bible and the righteous god; and his story is only in the Bible. Church-going Christians are now apostate to god rule and order. They cannot expect anything from this god at the moment – repentance and the retaking of government into the people's / god's hands must take place for restoration of the churches of Jesus, your Christ. By voting at all into this evil system you have made yourself a part of the evil and thus an enemy of your righteous god! By reading on in this website everything will be made more clear and more real to you as to how seriously we have been misled by the crooks in all our governments and in the entire legal profession in our land and all countries.

The great and awful horror is our present incorporated system of governments. It stand before the alter, including all of you registered voters into its schemes of spiritual horror!

Registering and voting in the ideological voting process invented by this gang of evil-doing government officials sets the people of this nation against each other as hounds or roosters in a dog or cockfighting arena in a frenzy of crazed anger, hatred and hostility. That is what this government system has been doing to you for the last hundred and fifty years; making you totally forget that our liberty is the real issue at hand. Jesus said that a divided nation cannot ever stand. It is this method that keeps enslaving you! God approved only a kingship as the proper form of government because it is clear who really is in charge in a kingdom. In this country a deeply buried fiction consisting of many hundreds of people is in control instead as to our god ought to be in control. How could we ever allow that in an originally Christian people who ought to know better? In this form of original constitutional government, government can only be a servant at best. We had an unseen revolution of government against the people and the people got sucked into it like a piglet on the teat of a cat. Corporate fiction cannot ever have equal standing in court of law with real human beings -- that is the worst evil of it all -- and we allowed it. How come our clergy was that stupid -- and how come we are not calling for a Christian fight to the death with this evil gang? The 16th amendment that changed our form of government from the republic to a democracy is proof that "we, the people" supposedly lost our standing as free people. That amendment must be retracted along with the 14th and 16th amendment for us to retrieve a semblance of liberty back into this nation.

I want you to understand that the civil war was a planned strategy by both the north and south governments to enslave the people. There was no plan to help people what government is supposed to do, but a plan ranging over a long period of time to gain control over the constitution and to deprive all the people of their liberty and rights. People were only considered as a means by government to destroy liberty and pursuit of happiness, not with a goal of securing liberty and pursuit of happiness. Modern-day US government is the 666, 777 or 111 of Revelation -- three equal branches that today forms this unholy government and, of course, your social security number is the mark of the beast -- and these stand in the way of true worship in Christ's church or as individual believers in Christ. We must retake the law back into our own hands and reinstitute liberty for all, which means existence without interference in our private lives from any government interference which our original constitution guarantees but was never defended by enough people to keep insuring our liberty. I am asking your help to get liberty reinstituted in America! Government got control of the nation; it took a lot of hocus-pocus and not even anything was done in accordance with the original constitution. We truly have an international organized criminal organization at work here (and this in accordance with the US Criminal Code book, Title 18 in the introduction of Organized Crime).

This is August 30, 2021 and I just learned that Senile Biden is advocating a world tax on all nation members of the UN. Total beast and those having cast a vote for one of the republocrat parties deserve this bastard. It would not have mattered if the republicans would have won. And, also, notice that this proposal again comes from our super-corrupt politicians! The OWO conspiracy in goal oriented; thus whoever had won would be forced to do the same -- no matter the amount of death, damage or cost. This bunch is ruthless to the extreme. It is up to us, people to retake control!

Biden also wants to place some 28% extra land in conservation forcing people to destroy crops, and he forces presently used land in agriculture to be sprayed with surplus oil (?). How can there be a surplus. just pump less oil and the surplus disappears very quick.

The real issue is that we have enslaved ourselves to government. The original constitution guarantees us that government is the slave -- not us, free people. Government can suggest but never enforce free people what to do. What, in hell, is wrong with us? Why are we obeying the devil in operation? Do some thing to restore the proper relationship between horrible government and us free people. We are the boss, government is just a slave! Read on and on herein and you will wake up! They cannot punish, imprison or fine you as long as you remain and act on your own private land -- anything else they force on you because of a seriously corrupted constitution and corrupted federal law, including being taxed,

is slavery

! You-all should not take it anymore! you'll have to do it on your own because the military refuses to do it job and help set this country and its constitution straight. You farmers can form a states-wide or national-wide association in which everybody who make more money than keeping the household running can deposit funds as an emergency fund to help farmers who are under government's pressure to do terrible things to family or lands escape the blunt force of slavery by helping out. These associations must have military-trained people as back-up against government enforcement teams. These associations must combine their resources across state-borders to keep government in check. When it really comes to such drastic measures the national military will help the people out. If not than the people of America must refrain from sending their boys and girls into the military or into any government business. We can put everything to a halt, as long as we hang together . Folks, these are terrible times and we must organize forces to resist government forces against us, and spedometrically. In the end, people are still in control. We overpower the government 100 to 1 in man-power. We can thoroughly destroy the infra-structure of almost all business categories. If you read a little further you find out this government as the head of the OWO conspiracy is responsible for about 360,000,000 death to gain their horrid United Nations. They deserve to die by the tens of thousands. To the military and to all governments' employees: I release you from your oath to the democracy. We, the people, are inhabitants of the republic as James Madison told us we have. You are free to leave any employment in government and try your hands on something worthwhile which, presently, is not being part of any governments division or employment. As a matter of fact, presently, you are part of the traitors' conspiracy and aligned against the liberty of the people of America. So choose, you traitors. I say that god is in control of the least little critter and even less, but he set things up this way because we deserve it. He sets the game but he insists that we participate. If you want liberty back you must fight for it -- if not, he allows slavery to continue at ever worse conditions as he did to the enslaved Israelites, his favorite people, in Egypt. Today, I play the man who set Israel free. I will play Moses for you, but you'll have to follow! I just hope you didn't all incorporate your farms because in that case you are lying dead in the water.

T

he laws of incorporation have been adopted by government to insure that federal and state governments have absolute power over the people. We must annihilate these laws and rewrite them so that corporations cannot hold land and cannot have standing in courts of law. That is an absolute must.

The awful horror, mentioned in Revelation of the bible

,

must be a soulless entity -- it must thus be a corporation or a cluster of corporations such as the United Nations.

Also, if government insists on destroying farmers' crops and their lands and is going to pay them to have it done, remember that government stole the money through illegal taxes from other people. The other people are thus without their funds and must pay higher prices to feed themselves and their families. Their might be one other reason for these insane policies; and that is that the United Nations decided to allow other third-world nations to supply the food into our country to stimuli their economies. You figure if that is right and just! Oil-sprayed lands take about 30 years to recover -- about the same as for lands hit with nuclear bombs. And all this because in the mid to late 19th century politicians did horrible things to us people and to our liberty while the country was recuperating of a deliberately planned and executed terrible civil war. Folks, we can't wait. take this government down -- although in that case we will have to fight the UN peace-keeping forces as well -- unless the people of the world wake up from their own slavery and that of ours. That is because in the UN people do not count, only fellow fictitious entities -- something god in heaven and Jesus' spirit hates. Spirit is your ally if you chose it to be. Also know that modern America is hit with god's Deuteronomy 29 -- the curses. You might not believe this but it has been used by god previously in history, destroying the previous, ancient, nation of the Israelites permanently. We are helpless against this angry god. While you are look ing up Deuteronomy 29 in the bible, check also Deuteronomy 28, the blessings. What do you rather have these curses we live under or the blessings which are equally possible as the curses -- but it will take getting rid of this system of government and select another KING by vote and vote in another king when he screws it up or retires. Do not ever chose a king along ideological lines, because it will end up again in disaster. Chose him for honesty (taken from statements of people that know him well and are concerned about the well-being of the kingdom based on religious liberty). And, please, let us decide not to let our destiny be determined by the vote of some 170 nations. It is utterly idiotic! We live at peace, but carry a big stick, honestly, and not as this government has done by carrying the stick to force all nations into an undistinguishable mass. So, I say; national and racial segregation is a must; and thus we must live in peace. Racial integration is war -- a conquering of one over another and a war against god's will and god's creation! The idea of a melting pot is 100% against god's good will for us all. If we don't respect that, god's wrath of Deuteronomy 29 will continue indefinitely. God created us as separate races and that is how he intends it to continue at our terrible risk of human soul degradation into the species of the animal kingdoms. Good luck with that! If any of you so sincerely want to be a tiger, a horse or an eagle, god will be more than happy to g

r

ant you your desire -- but know, there is no coming back from there. God's judgment want our souls all to remain in physical reality forever in ignorance. Hope with all your strength to miss that fate. Don't play the fool with god. He has a great responsibility to fulfill.
Hans van Krieken; 9-6-2021
Spread this website internationally!
Don't shoot animals -- shoot the traitors in the land!
I say this not only to Americans. I say this to people worldwide. Stop Free Masonry and the tyranny of the rich and powerful. Hit them where it hurts!
You can see that the members wear different silk robes, which, I believe, denotes the ranks of the members in the lodge. This is the only jpg article that was rejected by pinterest.com; most likely because it reveals too much about Free Masonry. Remember, Free Masons are everywhere; and generally in the top executive levels and board members of for profit, non profit corporations and governments and elected officials of governments. Remember, that god put them there with all their might to be destroyed. What will eventually get them must be some other Troyon Horse situation. My wife saw a roach in the kitchen, I caught it and squashed it with a popping sound in a sponge. My wife said amazed. That was once a Free Mason! I answered; you got that right sucker!
Here is the clincher. In the mid nineteen eighties President Reagan and Chairman Putin (father or uncle of the present president of Russia, negotiated a nuclear arms non-proliferation agreement. Father or his bother Putin was chairman of the USSR, a communist nation while son president of, the democracy. See, no matter the regime, this Putin family are Free Masons. There is only one regime in this world -- and that is Free Masonry. They fooled us for centuries into believing these regimes were unrelated -- and here we see Putin's and Bushes congenially present at a Free Masons Grand Lodge meeting. there is no denying the correlation between the republicans and democrats in announcing the One World Order and the Free Masons. Republican George Bush senior announced the establishment of the one World Order and now democrat Dictator Biden has followed suit by stating the same fact proudly. We have been dealing all along with only one party playing together republican and democratic parties all through American history.
The trouble in Ukraine today is planned and already executed years ago. The objections Putin has against the Ukraine were planned and installed years ago so that Putin today has, so-called, valid, world-recognizing arguments against the Ukraine and for him to start war against Ukraine -- but all is just Free Mason planned and executed goals to depopulate Europe. Don't fall for this propaganda. Free Masons are in control and they do as they see best for the implementation of their own plans for the world. It is now a verified fact that president Bush Sineor ordered the twin towers to be destroyed to prevent the publication of a very important announcement against him. God caused it to be this way!
Also, You can be sure that all those governors, county managers, and mayors who enforce the president's mandates are Free Masons. That makes the mayors, and governors in Canada who so sharply enforce the vaccination mandates Free Masons; and thus enemies of all people in Canada and of the world through their common conspiracy of evil against all mankind. They should be shot without further ado! They, all, were candidates for election under false pretenses to betray the people. There being voted into office was done fraudulently. Candidates for public office must reveal all facts about themselves or; they are criminals by common law and should be beheaded as was the tradition in England.
Presently, 3-29-2022 our phony president escaped to Europe because he knows that the nation now understands that he is a vicious traitor and while there intends to do more free Masonry plans to depopulate Europe. White people are not wanted by these vicious characters.
Say no! -- to any attempts to start another war anywhere. Stop being causes for war and refuse to fight for any reason whatever. It always looks as if we must fight, but these attempts are all set-ups to make us suffer intense losses, for we the people, everywhere on earth.
Somewhere in the Old Testament in the bible is a story of a prophet riding a donkey along the road. Suddenly the donkey stops abruptly and nothing the prophet did could get the donkey going again. At last the donkey turns its head and says. "Cannot you see the angel in front of us?" What this tells me is god is telling us that animals can think and understand -- and even remember like us humans. Their problem is that they have no way to communicate with us in an intelligent manner. At the soon to come end of this age, most souls end up in the lake of fire. Here in this site I am explaining to you that physical reality is a fictitious marionette show put on by god and where our souls are the computer chips displaying the show. We believe we act, think and do things. That is the impression we get but all things in physical reality is a show by god and making us believe we have an active part in it. This is wrong! (see figures 7 and 11 herein). Free Masons have it made her on earth for say 20 to 40 years, but they will be in the lake of fire seemingly eternally. You will be, there one thing at the time, all things existing in the universe. You will always remember what you did as humans and know you screwed up your physical existence in the most horrible manner. Is it truly worth it to be taken so viciously wrong by your up-line Free masons, who truly are as stupid as yourselves. The basic tenet of physical reality is that its foundation rests on a spiritual lies. Lies are fiction so physical reality rests on things that are not true! If you, even in physical reality, believe a lie on a subject you are in la-la land about that subject. keep that in mind when you disbelieve in spiritual reality. Your viewpoint on reality is thus based on a lie -- good luck about that! Because your physical beingness depends on you believing a spiritual lie you must strenuously reject spiritual truth that Jesus tried to impart on us. Show some faith in Jesus because he is our god in paradise clothed in flesh. this is so because he is our creator and wants those back he can still rescue from the doom he foretold -- ultimate death.
The definitions of EVIL and GOOD
We, now (4-3-2022), live in a world of total slavery where our children are taught what to think and not how to think (which is pure propaganda), and where our masters cannot be recognized because they operate below the surface of regular society. We are made to believe that we live in a free country where we can vote our governments into office, but where, in reality, only those operating in the secrecy of the Free Masons are placed on the ballot, no matter what party you are voting for. And when we (the people) want to place someone on the ballot we must gather an impossibly many registered voters in a signup sheet; so that we, the people, can never place our own honest person on the ballot -- this means no matter what we do in physical reality, we are always in a chaos that we cannot deal with. So evil is to live in a reality based on lies-believed and good is to be in an honest true reality in which we were originally created and in the reality in which he (the creator) also exists and based on the honesty of the father who (helped) create us.

This means that physical reality is based on lies-believed which phony reality hides our true birth reality.
For some more in-depth information about evil in the land read the following four sites:
http://nesaranews.blogspot.com/2010/05/nesara-history-true-story.html by James Rink
The Farm Claims story told by farmer claimant Darryl Freck on April 9, 2010
http://anticorruptionsociety.files.wordpress.com/2010/07/freck-4-9-10-ts-374576.mp3 Link to unedited full series of Darryl Freck interviews:
http://www.talkshoe.com/talkshoe/web/talkCast.jsp?masterId=74743&cmd=tc Darryl Freck's last interview in this series: http://recordings.talkshoe.com/TC-74743/TS-373342.mp3 July 2, 2010

The democracy is the worst form of government possible. Your liberty is connected to the very great majority of people thoroughly brainwashed by the media and government. The masses of your fellow-citizens (who are mentally lazy, don't care and literally stupid and ignorant) are, individually, your worst enemies and you allow them to control your existence and liberty through the voting process. They accept and embrace their subjection. Facebook had a simple 4th grade arithmetic problem that was not solved by 95% of those trying to solve the problem. A democracy requires a free, responsible neighbor-loving and dedicated people to remain free. Read this website care fully and you will know all I have gathered over 40 years of research. No one can conquer total dedication -- be so dedicated to spiritual destiny!
Thank god.

Taxation, excess inflation and international scams will suck everybody's bank account & investments dry through force, stealth and deprecation! Governments that deliberately enslave us do not have goodwill or our welfare in mind. The American people suffered their greatest defeat from their own government systems. Do you trust it to be the main player in the United Nations?

This government hid its treason to the people as highly classified material. We must stop government secrecy for good! How can we, in good faith, elect people to official office when we do not know the slightest things about them with regards to the treasons they play on us. Can you see the lunacy of voting for such pre-trained and selected candidates. Democracy is a means to enslave people for sure; and with the people's own permission.
In the whole world we, Americans, have only one enemy: The One World Order Conspiracy that is led and funded by US government with taxes stolen from we, the people.

I could not trust the Supreme Court Justices from keeping my babies from slavery. They, and all judges and lawyers, are citizens and they could start a lawsuit against the 14th, 16th and other conspirators' amendments wording. They know the original constitution and, over a hundred and fifty years, did nothing!! I, for one, cannot trust governments or lawyers and not anything they do or say. It is all conspiracy to which we, people, are not informed. I have never seen a more untruthful bunch of gangsters than elected government officials and our set of lawyers. It is about time they come clean! Ok, they may be murdered like John Kennedy, but in comparison to the evil at hand, it is still their civic duty to all of us and their offspring.


How to start fighting back against the traitors in our society It is every American's duty to defend the original United States and state constitutions. We are free according to all constitutions. Every cop, every government's employee's duty and all hired or elected official's duty is the defend the

original

United States' constitution. They are all traitors. Please see them as such! After all, the devil disguises himself as an angel of light!!!
All those elected, working for, or having voted along the ideological party lines for these government systems have been fooled by this devil government.

I say, Kudzu is like evil. I have worked intensely hard for 10 years to remove a kudzu infestation from our property along a very steep hillside slope. No matter how perfectly you attack and destroy it there is always another hidden bud underground from which is spread with high intensity to obliterate the work I already have accomplished. It is a very good comparison to the evil at work in society every moment. We have to attack the vicious betrayal of our government system by our elected officials and the legal profession. I suggest we begin eradicating by spray-painting their buildings and front doors with the word traitor. Do it in organized weaponed groups as told herein -- have pre-made stencils ready and just fill the letters fast and be gone. We do that often enough they will do something about our liberty again. I only suggest. I do not take liability for what you people do out there -- you do them as patriots retaking our liberty from our enemies; act as if you saw this all in a movie/video oif unknown source. I am a too exposed a target for the illegal "legal" society out there. I am just red-hot mad what the scoundrels have done to this once beautiful system of government. But it is now in need of an overhaul at least according to the dictates I have set out in this website and in my books. people employed by the governments and the armed forces must abandon their employment and seek other ways of work. You are en-masse used to betray your fellow people of this nation. But, if you truly want to be free again, gather again under the banner of god. Leave your corrupted churches and minister to god and your self and your family -- nothing is needed but absolute faith in god and he will stand with you. Presently, god is helping our enemies and he is our enemy, because we are unworthy of his attention (Deuteronomy 29). If you want his blessings get out of all the positions and activities god has now given to your enemies. If you continue to read herein you see that god does exist and we need his protection and blessing. We are at fault because we have abandoned him in faith and, presently he is showing you who has the real power.


www.thetruth-about-reality.com
copy the above and pass it on and on -- locally & internationally!!


Please use the Avast security browser to avoid internet censoring. Get the browser at avast.com
.
Some internet browsers automatically shut your website out by blocking entry or by making mention of danger in other manners. Browsers can only block or otherwise mention danger when the browser seen definite contents of a virus or other program damaging material. The way it is presently done is illegal and against the wishes of people browsing the net for just such "censored" materials. This is against free speech.
This website is now 14 years old. Anyone can follow the line of history in my website and see that I tell the truth. Never in all those years and in the liberty movement, also called patriots, has the news media related the truth of what I am saying in this website. The news only refers to us as conspiracy theory freaks. The One World Order conspiracy exists and it is the most evil organization fed with funds ripped off from the people through the illegal IRS enforcement of slavery and it is moved forward in time and accomplishment of goals by creating hugely expensive, deadly and destructive wars that move the world population more and more to accept a One World Order institution called the United Nations. We are now in the grip of slavery on the world-wide scale. The news media are part of this conspiracy. Never again listen to the news media; they make you only more ignorant and more pliable to your tyrant masters. I once researched the goals the 2nd WW gave the One World Order conspiracy (OWO) and I listed as many as over a hundred goals accomplished. No kidding!
For sales you will be lead to secure websites.